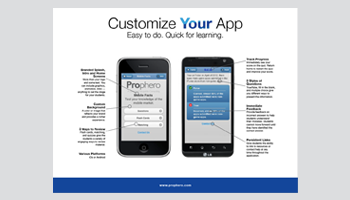 Spec Sheet
This handy overview of the product is great for tradeshows and sales calls. Its simple and easy to follow design helps customers quickly determine if this is a product that's right for them.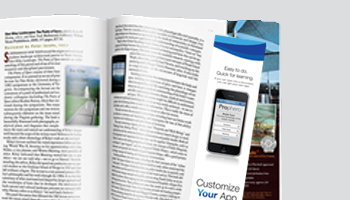 Print Advertising
Advertising in a print publishing magazine with a unique campaign signature gave us insight on how many print publishers would consider digital publishing for educational purposes.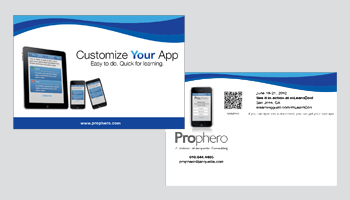 Mailings
Special offers and information regarding upcoming tradeshows are sent directly to people who sign-up for Prophero's mailing list.